What our customers say

"With Workvine and Staffbase we have the technology and content to keep our workforce engaged and informed of our success. We will grow together and succeed together"

Remote workers now feel part of the team
Consistent information can now be shared across 10 sites in the UK and Europe
We can now gain instant honest employee feedback

"our employee app takes us to another level"

"The App has the potential to put the information we all need at our fingertips, bring our colleagues even closer and make our teams stronger"

The App has enabled employees to do the survey in their own time without disrupting their work – no complicated log-ons, quick and easy to use.

The App's survey drastically reduced the amount of time spent getting employees opinions.
Neovia Logistics has seen an almost immediate improvement in communications right across the board.

"It feels like we've always had the Employee App. It's branded right and feels right for our organisation. Everyone's taken to it really quickly."

50% of employees were signed up to the app within the first day.
90% had signed up within the first week.
All new messages and notifications are seen by staff within the first hour of being sent out

---
The Engagement Solution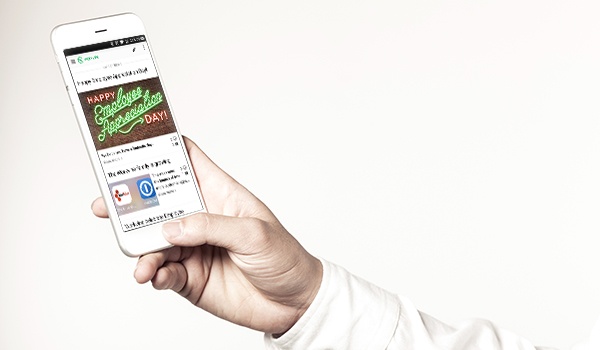 The employee app enables businesses to:
| | | |
| --- | --- | --- |
| Communicate with office, mobile, warehouse, remote and lone workers, no matter where they are | Engage and inspire employees with video updates, news, instructions, events, surveys, time tracking, holiday requests & so much more | Deliver training and refresher courses, 'on-mobile' & ondemand |
| Capture employee feedback and encourage constant improvement | Retain more employees by keeping employees informed and engaged | Chat - enable peer to peer communication with instant messenger |
| Send Push Notifications Instantly to all employees, a division or a select group | Surveys - Easily survey your employees from within the app and gain instant feedback | News & Information - Keep your staff up to date with the latest company activity |
Additional features
| | | |
| --- | --- | --- |
| Own Branded App - Your app can be personalised to match your branding | Easy integration - integrate existing information from active directory to SharePoint | User Management - Easily add, edit and invite employees to the app |
| Employee directory - All important information on your employees can be stored in the app in addition to emergency contacts and responsible authorities | Enterprise grade security - We ensure your data is as safe as possible. We do daily backups and have an uptime of 99.9% | Works in all your channels -The app includes a fully responsive counterpart for your browser. It easily integrates with your HR tools, content system, and other software |
---
Ready to engage with us?
-Book a demonstration today to see the apps full capabilities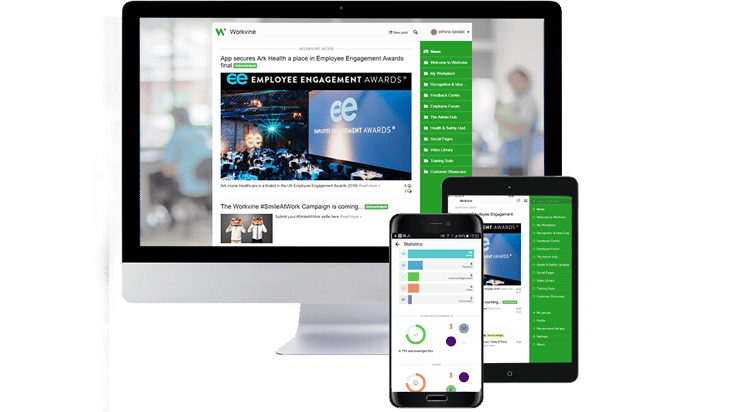 To book your demonstration simply leave your contact details and we'll get in touch. Not quick enough? Pick up the phone and talk to one of our experts today on 01455 248 750. We look forward to hearing from you.